Kenyan singer Vivian Wambui was on Saturday night the topic of discussion on social media platform, Twitter.
Vivian's name quickly rose up the trending list after she made a very controversial message during an interview with one of Kenya's local stations.
In an attempt to make it look like she struggled through her life, Vivian told the interviewer that she used to walk from Nairobi West to Nyayo in order to "save fare".
This claim was extremely absurd because the two areas are separated by a distance of approximately half a kilometre.
Kenyans didn't waste any time and immediately started frying Vivian. We've sampled some of the comments below.

That's Like 4 steps ktn✔@KTNKenyaVivian: I used to walk from Nairobi West to Nyayo to save fare #KTNMusic5068:38 PM – Jan 19, 2019Twitter Ads info and privacy416 people are talking about this

Vivian: I used to walk from Nairobi West to Nyayo to save fare #KTNMusic
Really?! That is just 500 meters away. Me I used to walk (5km) from Eastleigh (Suncity) to CBD everyday not just to save fare but because I didn't have fare. pic.twitter.com/a9X5zYeBQX17010:46 PM – Jan 19, 2019Twitter Ads info and privacy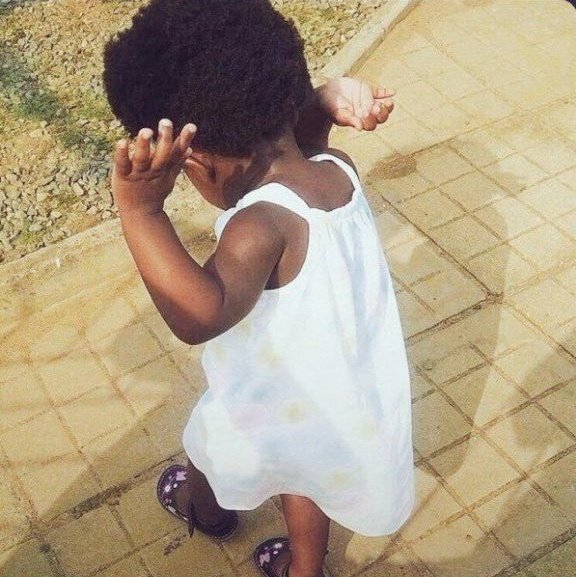 See Pangalo® de Walter's other Tweets

Vivian: I used to walk from Nairobi West to Nyayo to save fare #KTNMusic
Hio ni kusave aina gani buana

Naeza kojoa kama nimesimama nairobi west na ifike nyayo4759:22 PM – Jan 19, 2019Twitter Ads info and privacy110 people are talking about this

Vivian: I used to walk from Nairobi West to Nyayo to save fare #KTNMusic
Imagine walking from kencom to KICC9511:25 PM – Jan 19, 2019Twitter Ads info and privacySee Kefa's other Tweets

Vivian: I used to walk from Nairobi West to Nyayo to save fare #KTNMusic
Unless ni Nyayo Estate Embakasi, wacha kutustretch!7810:10 PM – Jan 19, 2019Twitter Ads info and privacySee CRoODs's other Tweets

Vivian: I used to walk from Nairobi West to Nyayo to save fare #KTNMusic
I also used to walk from Ngara to Fig Tree3289:27 PM – Jan 19, 2019Twitter Ads info and privacy15 people are talking about this

Vivian: I used to walk from Nairobi West to Nyayo to save fare #KTNMusic
Thats a crawling distance baba,I've walked from kibra to rongai…yaani from nairobi county to kajiado county….748:03 AM – Jan 20, 2019Twitter Ads info and privacySee voque's other Tweets

Vivian: I used to walk from Nairobi West to Nyayo to save fare #KTNMusic
And I walk from my living room to my bedroom barefoot2159:19 PM – Jan 19, 2019Twitter Ads info and privacy22 people are talking about this

Vivian: I used to walk from Nairobi West to Nyayo to save fare #KTNMusic
Nairobi West??
Nyayo Staaaadium?? pic.twitter.com/Ka2Pxt307i4611:30 PM – Jan 19, 2019Twitter Ads info and privacy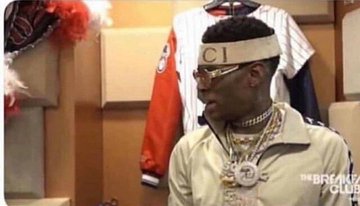 Vivian: I used to walk from Nairobi West to Nyayo to save fare #KTNMusic
After college, nilikuwa natembea from Kawangware to Industrial Area na madem fulani kuenda kusaka vibarua na hatusemi, uwaache upuzi wewe @viviankenya1079:03 PM – Jan 19, 2019Twitter Ads info and privacySee Kevin Machosi's other Tweets

Vivian: I used to walk from Nairobi West to Nyayo to save fare #KTNMusic
Reminds me of how I used to walk from ambassador to kencom.. tumetoka mbali15011:57 PM – Jan 19, 2019Twitter Ads info and privacy16 people are talking about this

Vivian: I used to walk from Nairobi West to Nyayo to save fare #KTNMusic
Just reminded me of my long walks from Hurlingham to DoD!1559:21 PM – Jan 19, 2019Twitter Ads info and privacy23 people are talking about this
Billy The GOAT@Crazy_Nairobian

Hata mimi nlikuwa natembea kutoka Tom Mboya Street hadi hapo Luthuli Avenue ku save fare ya kupanda Starbus… Back to you Vivian in Studio ktn✔@KTNKenyaVivian: I used to walk from Nairobi West to Nyayo to save fare #KTNMusic2149:37 AM – Jan 20, 2019Twitter Ads info and privacy77 people are talking about this